General information History FAQs Logos and Backgrounds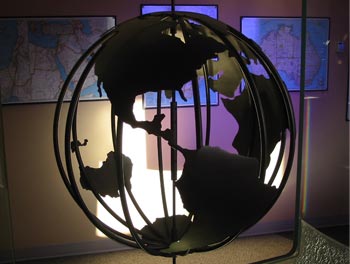 Radio Canada International has been broadcasting around the World since 1945. RCI's mandate is to increase awareness of Canadian values, as well as its social, economic and cultural activities to specific geographic areas as determined in consultation with the government of Canada. RCI also has the complementary mandate of addressing these same topics to new immigrants to Canada.
Different Ways of Listening to RCI
Wherever you may be, in Canada or around the World, RCI can be heard on analog and digital shortwave, on the Internet, via satellite and through its network of public, private, community and university radio stations in various countries.
Since 2005, RCI can be heard in North America on Sirius Satellite Radio and, in November 2006, we introduced «RCI viva», a new web-based service featuring programs in 8 languages of particular interest to new immigrants to Canada.
Quality Programs in Nine Languages
Radio Canada International produces daily and weekly programs in English, French, Spanish, Russian, Ukrainian, Mandarin, Cantonese, Arabic and Portuguese. A wide variety of programs produced by CBC/Radio-Canada are also available.
RCI also produces weekly and monthly short features and interviews for broadcast on numerous partner stations in English, French, Spanish, Russian and Mandarin.
Radio Canada International produces language courses designed specifically for radio. These lessons, in English and in French, are specifically tailored to children in the 7 to 12 age group and their parents. Through traditional Canadian legends, nursery rhymes, songs and games, this series combines entertainment with education to teach a second language. These courses can be heard on Radio Canada International and on the web at www.radio-canada.ca/jeunesse/ .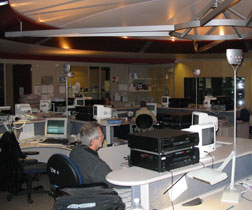 A PAN-CANADIAN Team
Most of Radio Canada International's staff is based in Montreal. RCI has regional reporters in Vancouver, Calgary, Toronto and in the nation's capital, Ottawa.
RCI's Place in International Broadcasting
Radio Canada International is a member of several international organizations, such as NABA (North American Broadcasters Association), CBA (Commonwealth Broadcasting Association), CBU (Caribbean Broadcasting Union), ABU (Asia-Pacific Broadcasting Union) and DRM (Digital Radio Mondiale). RCI is an associate member of the UER (European Broadcasting Union).