THE LINK
View the schedule »



The Link is a two-hour daily radio show aimed at connecting new immigrants to Canada and Canada to the world. Plug in to our show for immigration news and stories. Find out what's new and exciting on Canada's cultural landscape. And get the pulse on what's happening in Canada today. Whether you live inside or outside the country, just click on The Link and get connected.

We want you to make radio. Send us your Canadian song requests. Ask us your immigration questions. Tell us your stories and opinions. When you connect to The Link, you're not just part of the audience... you're part of the program.




The Link, Monday, March 9, 2021

Hour 1...

VANCOUVER STREET GANG MEMBER SPEAKS OUT: The Vancouver region is in the grips of a street gang war. Since the middle of January, there have been almost three dozen shootings in the city - several of which have been deadly. As a teen, Amir Javid joined a street gang and was a member until he and one of his brothers were involved in the near-fatal stabbing of a rival youth. After leaving gang life behind, Javid created an organization called "Real World Truth" with a mandate to dissuade kids from joining gangs and convince those who joined, to leave! The Link's west coast reporter, Lorn Curry, brings us more on Amir Javid's perspective in the youth's own words.

WHAT MULTICULTURALISM DOES NOT DO:Ever since Prime Minister Pierre Eliot Trudeau introduced Canada's multiculturalism policy in 1971, Canadians have trumpeted the policy as a model for integrating immigrants, especially in comparison to the 'melting pot' model of integration in the United States. But, a new study suggests these models may not be very different after all. And, that multiculturalism actually does little to remove social and economic barriers for visible minorities. Carmel Kilkenny speaks with Jack Jedwab, the executive director of the Association for Canadian Studies, the organization that issued the study.

**RAYMOND'S MUSIC PICK: Raymond Desmarteau, the host of our French language sister show, Tam Tam Canada, is in to share some music from French Canada. This week, he has singer Garou and a song called "Gitan" from the singer's first album, "Garou: Seul." (**Not for Podcast.)

SPORTS WRAP: Bob Bainiski is with news from the realm of winter sports news including curling and the results of the Canada's big curling championship, the Brier. Also, World Cup skiing competition, one of Canada's most experience skiers on the team, Jasey-Jay Anderson and his Gold-medal win in Spain.Turning to summer sports, a word about Jamaican Usain Bolt and his latest running win.

IMMIGRATION PATTERNS CHANGING ON EAST COAST: Atlantic Canada attracts only two per cent of all new immigrants to Canada each year. And, until recently, immigrants were only staying in Nova Scotia long enough to learn the province's official song, "Farewell to Nova Scotia." Half of the newcomers to this east coast province chose to move further west to get established in Canada. But as Carmel Kilkenny learned from economist and St. Mary's University professor Dr. Ahtar Akbari, that may be changing.

Hour 2...


HISTORIAN RE-DISCOVERS WW I IN RED CROSS ARCHIVE: The Red Cross has been keeping records of who was injured, captured, killed or displaced during periods of war since the mid-1800s. In World War I, as in other wars, that meant collecting information about people from ALL sides of the conflict and then passing that information on to soldiers or refugee's families. And although all the information was carefully recorded - often only the most important details - such as the location of a soldier or refugee and whether that person was captured, injured or dead, went to families. BUT all of the available information from World War I - about what happened to people, dead or alive - was meticulously archived by the International Red Cross in Geneva. Then a few months ago -historian Peter Barton asked to see the Red Cross archives. He was working on a research project about Australian and British soldiers who died during a battle in 1916. And when he asked to see it, he was told no one had asked the Red Cross to see that archive since 1918. Carmel Kilkenny speaks with Peter Barton about the significance of that request and of the archive itself.


MINISTER PROMOTES MANITOBA IN ICELAND: Manitoba is home to the largest population of Icelanders outside of Iceland. There are more than 30,000 people of Icelandic descent living in this prairie province. And several hundred more Icelanders could be on their way to Manitoba thanks to a special immigration initiative for temporary foreign workers. Carmel Kilkenny speaks with Manitoba Immigration Minister Nancy Allen who recently returned from a trip to Reykjavik.

CULTURE CORNER: Kiran Ahluwalia is no stranger to The Link. We've been playing her music on several programs on Radio Canada International since her first album, Khashish, came out in 2001. Kiran was born in India and grew up in Toronto. She performs a mix of Punjabi folk music and ghazuls, short love poems set to music. In 2004, she Kiran Ahluwalia was awarded Canada's highest musical honor, the Juno, for Best World Music album. Now, she's on a mini-tour of North America featuring her fourth CD called Wanderlust. Last night, she performed in Halifax, Nova Scotia. This weekend she'll be in Chicago for two nights, and just before her Montreal show, Kiran Ahluwalia joined Carmel Kilkenny in studio to talk about her life and her music.

SPORTS WRAP: Bob Babinski is back with news about some long- and short-track speedskating and also some concerns about the Canadian speedskating training program. Also a tip of the hat to Jasey-Jay Anderson and his snowboarding win in Spain.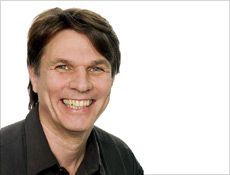 Hosted by Marc Montgomery


[email protected]

The Link
Radio Canada International
P.O.Box 6000
Montreal, Canada
H3C 3A8

Toll-Free Number in Canada:
1-866-202-0145